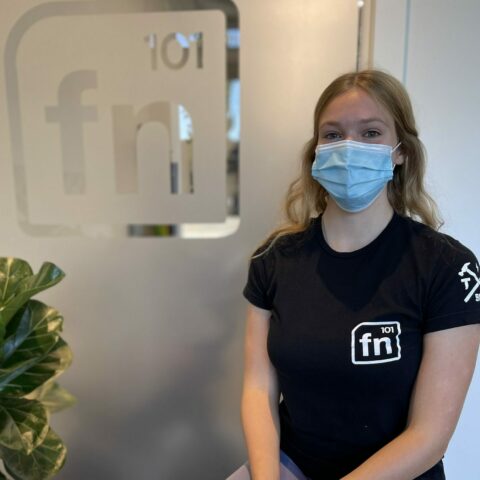 Elyse Carnegie
Client Experience Representative
*amateur swim coach + Jays fan
My role at Function101 is to greet you at the front desk and make your life easy when it comes to booking appointments! I joined the Function101 Team to learn more about the various healthcare clinicians at the clinic to help me decide what I want to do in the future!
I've been a competitive swimmer all my life, so pursuing a career in an area that relates to the human body, movement and rehabilitation was always my plan! I've completed two years of my Kinesiology degree at Simon Fraser University this past April, and I am currently on a gap year to explore future job options.
Outside of the clinic, you might find me coaching the Ancaster Alligators swim team, knitting (I'm best at making hats) or cheering on the Blue Jays!