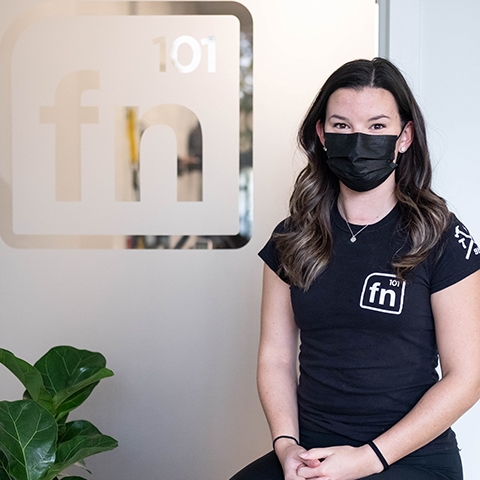 Madeline Battersby
Client Experience Team
*kinesiology student & Locke street OG
My role at Function101 is to welcome clients into the clinic, ensuring they're comfortable and excited for their visit! You'll most likely find me at the front desk waiting to greet you with a smile! I joined the Function101 Client Experience Team alongside being a full-time student.
Growing up as an active kid, I have always loved learning about the benefits of exercise. It wasn't until joining my high school's rowing team that I realized just how interested I was in how the human body functions. After high school, I pursued my passions and am currently earning my Honours Bachelors of Applied Science in Kinesiology and a Diploma in Health and Fitness Promotion at the University of Guelph-Humber.
Locke Street has always been my home. It has been so exciting to watch the neighbourhood grow! Since first passing by Function101, I have been constantly impressed by their encouraging social media, and how clean & welcoming the clinic is! I am so excited so be a part of the team!
Outside of the clinic you can find me studying, walking my dog and occasionally sailing!