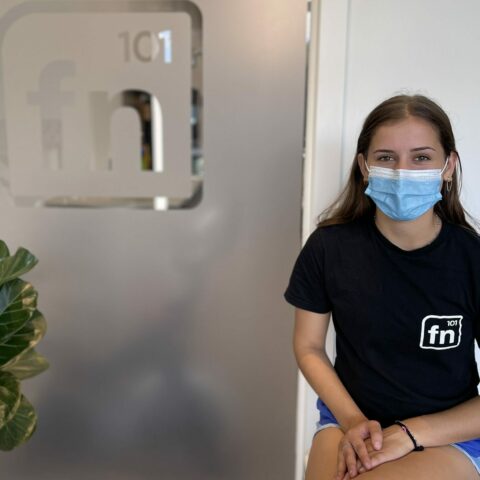 Sophie Gordon
Client Experience Representative
*McMaster student + lifelong athlete
My position at Function101 is to welcome our clients to the clinic so that their experience working towards healthy movement is always positive! You can usually find me behind the front desk or chatting with one of our therapists when I have scored an opportunity to pick their brain about something movement or anatomy-related. I joined the Client Experience Team because I enjoyed how our therapists value patient education and understanding, and of course the relaxed atmosphere of the clinic, so I decided it would be a fun place to work!
Working in an environment around professionals that understand how the body functions at a high level motivates me to be more diligent about taking care of my own body so that I can be active and move pain-free as long as I live. I'm in my fourth year at McMaster for Environment & Society. I play lots of intramural sports and I enjoy tennis and soccer. I hope to be a lifelong athlete as exercise is such an energizing and social thing for me!
After hours, I can be found running on one of Hamilton's awesome trails, shopping in this area or pretending that I'm not on a student budget by dabbling in the dining scene here on Locke and on James. I hope to see you on your next visit!