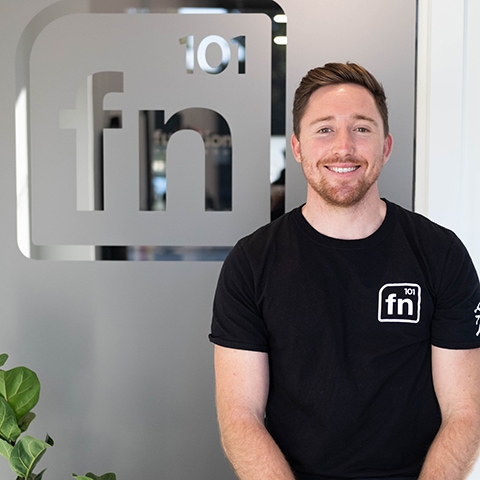 Dr. Eric Nelson
Co-founder + Chiropractor
DC, BA (Hons Kin), ART, Medical Acu, CSCS
Specializations
Manual therapy + active release techniques (ART)
Dry needling + medical acupuncture provider
Certified strength + conditioning specialist (CSCS)
Functional mobility specialist (FRCms)
Growing up I was always playing sports, organized or not. I'm pretty sure recess and gym class were tied for my favourite parts of elementary school. As I matured, slightly, I took a liking to "Exercise Science" in high school. Naturally I went into kinesiology as my major in university.
From there my passion for movement and health grew. I went on to complete my doctorate of chiropractic (DC) at the Canadian Memorial Chiropractic College in 2015. After graduation, I was selected for a strength and conditioning internship at McMaster which really elevated my assessment, rehabilitation and athletic training skills.
I use a thorough assessment strategy which guides my treatment and advice. I put a large emphasis on education, helping people understand what is going on with their body. A personal goal of mine is for you to go home and be able to clearly communicate with your partner, friend, or family member exactly why you're in pain and what you need to improve on. Through manual therapy, acupuncture, patient education and movement prescription I plan to get you moving better and more often.
I have been a practicing chiropractor for 7 years now, and I'm focused on staying current on evolving treatment techniques. I always like it when clients are working towards a physical or activity goal. If they haven't set a personal goal when they come in, I'll help them set one before they leave.
Outside of the clinic, you'll likely find me playing basketball, watching basketball (Go Raps Go!), strength training, getting outside golfing and hiking, or spending quality time with my wife, family and friends.