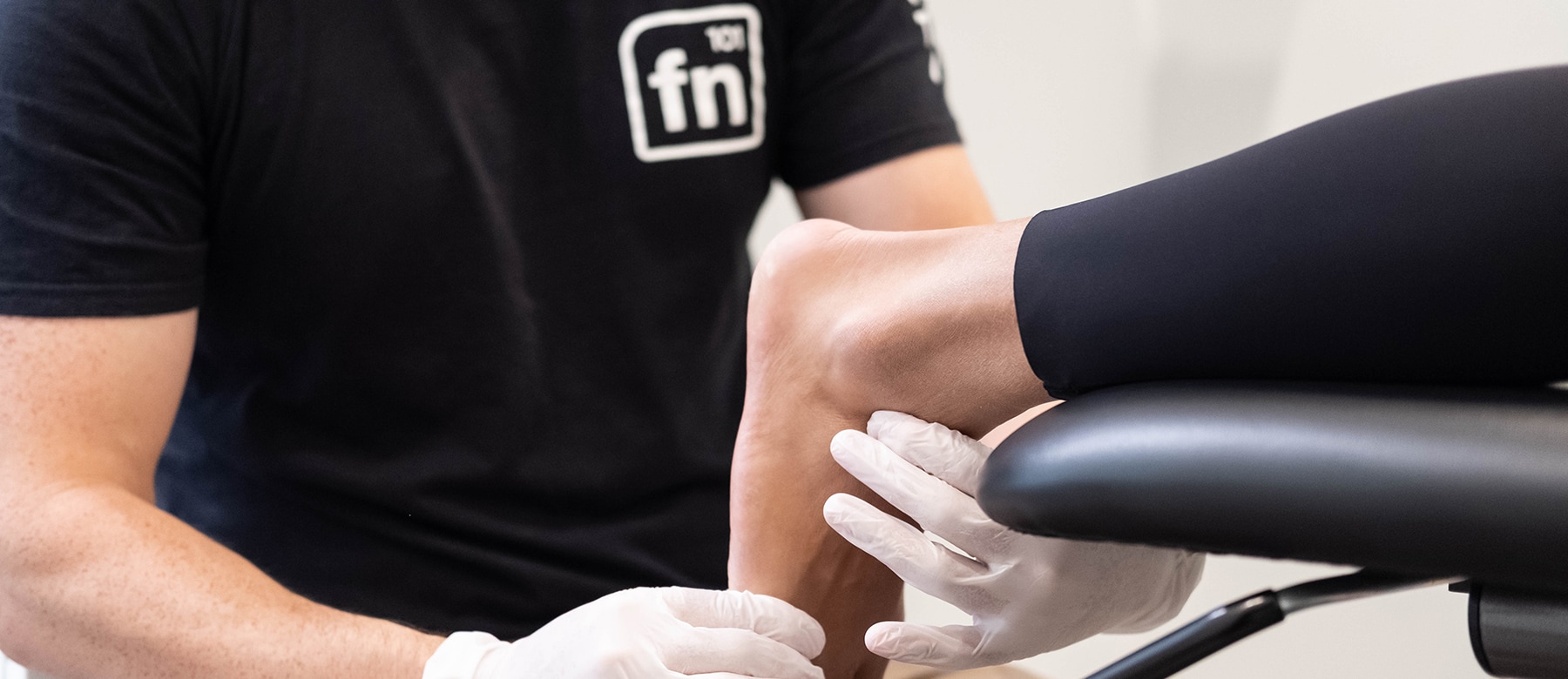 Chiropody
A Chiropodist is a primary health care provider, described as a foot specialist.  Chiropodists are a key member of your foot health care team. They will assesses and provide treatment to manage acute + chronic foot and ankle conditions. They also play a role in the prevention of injury and disability in promoting foot health and well being by therapeutic, orthotic or palliative means.
At Function101, we offer custom-cast orthotics that are thin enough to fit different shoes. By effectively balancing the feet and restoring proper function, custom orthotics can provide relief of common foot ailments, as well as foot-related symptoms of stress in the ankles, knees, hip, back and neck.
That's not all! Chiropodists also specialize in assessing and treating several types of skin and soft tissue lesions. Some of the more common things that Chiropodists deal with are painful callouses or corns, plantar warts, ingrown toenails, Athlete's foot, diabetic ulcerations, cysts, and various other types of conditions.
Our chiropodist will work collaboratively with the clinic's Chiropractors and Physiotherapists, tailoring each treatment to your individual needs.
Chiropody services include:
initial consultation + biomechanical assessment
walking/running gait analysis
custom-cast orthotics
orthotic fitting
footwear education + shoe analysis
exercise prescription
treatment of corns, callouses, plantar warts, and ingrown toenails