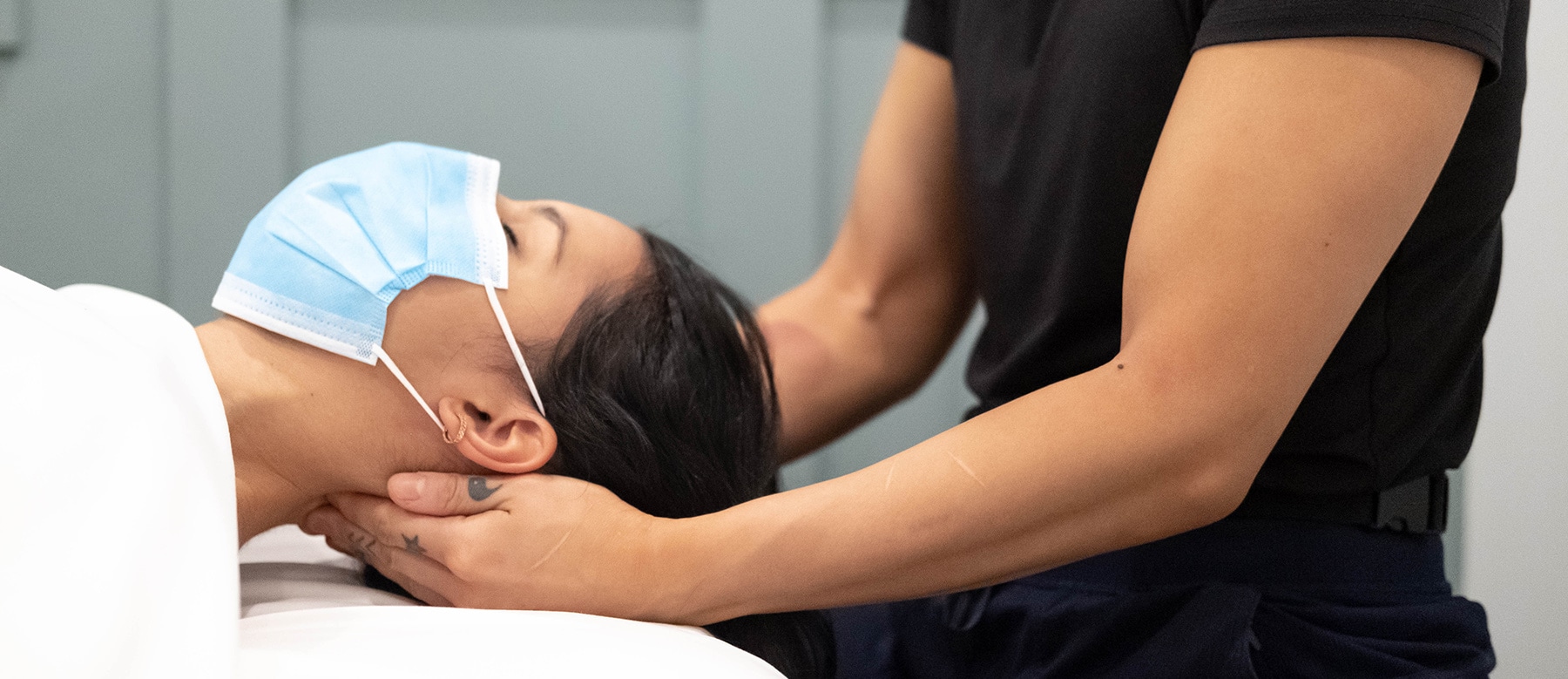 Registered
Massage Therapy
Registered Massage Therapists are regulated health professionals who are trained to assess and treat physical dysfunction and pain of the soft tissue and joints using a mostly hands-on approach.
Massage therapy can also be used to prevent injuries, for therapeutic relaxation, to alleviate stress, and to manage acute and chronic pain. This type of treatment can be an excellent way to decrease pain, improve joint and muscle mobility, and reduce muscle and fascia tension, and it is safe for all ages of patients.
Our highly skilled massage therapists will help you identify those areas in your body that need some extra attention and select the most appropriate massage techniques to restore optimal tissue health.
At Function101, our registered massage therapists often work collaboratively with the clinic's Chiropractors and Physiotherapists, tailoring each treatment to your individual needs.
Our massage therapy services include:
myofascial release
trigger point therapy
lymphatic drainage
pre-and post-natal massage