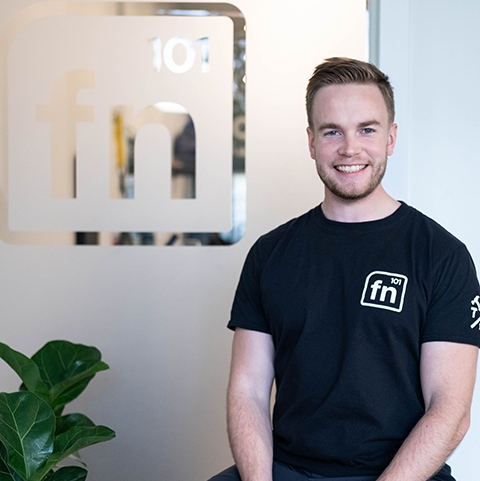 Dr. Matt O'Brien
Chiropractor
DC, BASc. Hons Kin
Specializations
Manual therapy + active release techniques (ART)
Dry needling + medical acupuncture provider
Athletic movement assessment (AMA)
Personal trainer + rehab specialist
Growing up, I was always active and I always loved playing sports. I have come to realize over the years that movement is my passion. My career path was established after I had a major "aha" moment in Grade 11. I  chose a course called "Healthcare", thinking it had practical information that sounded interesting. That is where I met an extraordinary teacher whose passion inspired me to pursue a career in healthcare, with the desire to help people live better and healthier lives. (Shout out to Mrs. Farquharson!).
Whenever I have had an injury, I have always been curious about what exactly caused it, or how I could prevent it from happening again. That growing curiosity in addition to my desire to learn more about the mechanics of the human body inspired me to take Kinesiology in University, followed by obtaining my Doctorate of Chiropractic (DC) from the Canadian Memorial Chiropractic College. I have worked in many clinics throughout my educational career and I have had the privilege of helping individuals move and feel better which has become a true passion of mine.
I want to help you live your best life. I use an active, individualized approach to patient care. I pride myself in utilizing specific assessment strategies to guide my treatments. I like to explain why I am doing a particular treatment or intervention so that you understand the process. By using a mixture of manual therapy,  education, and movement prescription, I will help optimize the way you move and improve your day-to-day experiences to reach your goals.
Outside of the clinic, you can find me on a golf course (searching for my ball in the trees), watching the Leafs go on a Stanley Cup run, or spending quality time with friends and family.
I look forward to being a part of your journey toward better health!