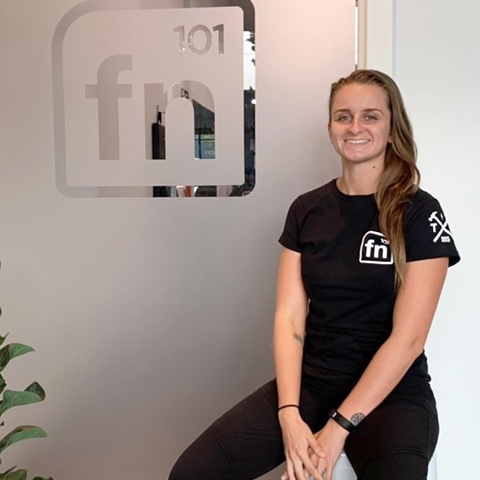 Emilia Wojtasiak
Registered Massage Therapist
RMT
Specializations
Myofascial Release
Swedish Massage
Manual Lymphatic Drainage
I have always had athletics as a big part of my life. I grew up playing soccer, biking, skiing, and rugby. I decided to take on rugby in high school and became interested in how the human body functions. I continued my love for the sport as a varsity athlete at Wilfred Laurier University where I dove into Kinesiology and Health Studies.
I had the privilege to experience different physical therapy modalities during my University career to help prevent and manage injuries. This helped me gain a personal understanding of self-care and injury management and soon became interested in massage therapy.
I graduated from Sutherland-Chan School of Massage Therapy in Toronto where I learned various elements of massage therapy such as sports massage, Swedish massage, stroke rehabilitation, and breast clinic. I gained the knowledge and skills working with patients who have experienced various injuries such as sports injuries, repetitive strain disorders, previous fractures, car accident related injuries and various surgeries.
As a RMT, my goal is to use the numerous skills I have acquired such as myofascial release, Swedish massage, manual lymphatic drainage techniques, scar tissue work, deep tissue release to help facilitate a road to recovery and body awareness. I want to facilitate a refreshed perspective of how you interpret your physical body with your lifestyle!