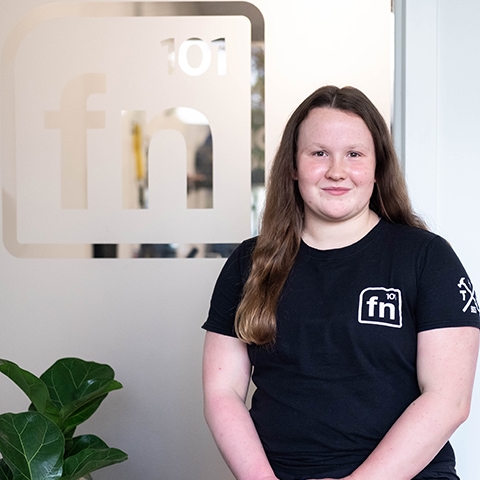 Kailyn Reny
Client Experience Representative
*Competitive swimmer + future Mac kin grad
My role at Function 101 is to welcome clients into the clinic, making sure they feel comfortable and that they get the appointment times that they need!  I joined the Function101 Client Experience Team part-time while continuing to pursue my passion for competitive swimming.
I grew up playing a variety of sports including gymnastics, soccer and swimming.  My desire to keep my body functioning well in sport brought me first to Function101 as a client.  The amazing care and results I received made me want to become part of the team!
I will be studying Kinesiology at McMaster University with the goal of working in the medical field in the future.
Outside of the clinic I enjoy swimming, spending time with friends, and looking after my two dogs.