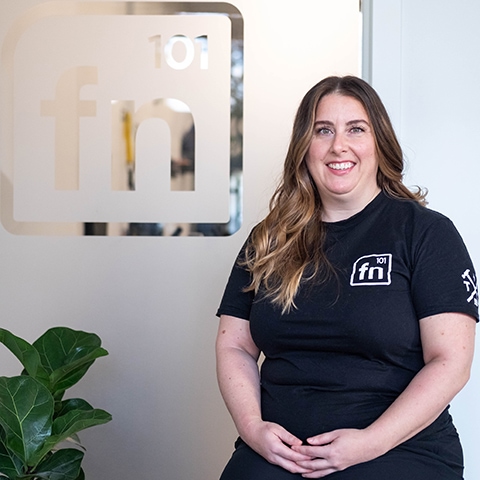 Michelle Goold
Registered Massage Therapist
RMT
Specializations
Myofascial release+ Active release techniques (ART)
Medical Acupuncture Provider
Facilitated Stretching
Therapeutic Cupping
It started with Yoga. I've taught both small and large groups in various locations across Hamilton. I've worked with clients of all ages and movement capabilities. As a Certified Yoga Instructor, I really valued the importance of healthy movement patterns, posture awareness, and mobility exercises. My Yoga career inspired me to further my learning of the human body and achieve more skills to assist those out of pain.
My strong curiosity to learn led me to become a Registered Massage Therapist.  I graduated from the Ontario College of Health and Technology in Stoney Creek where I received a Diploma in Massage Therapy. My education and experience have taught me a wealth of knowledge and skills that I am so excited to share with all of you!
As a manual therapist, I have the privilege to connect with clients on a one-on-one basis and establish an effective treatment plan based on their individual needs. Everyone has different movements, injuries, and goals and this encourages me to stay dedicated to continuing education and perfecting my manual skills to deliver the best form of care.
I am a born and raised Hamiltonian and outside of the clinic you may catch me enjoying the many hiking trails and sipping an Americano at a local cafe.
I am very excited to be a part of the team and I am looking forward to working with the Function101 community!